The Creative Process in Action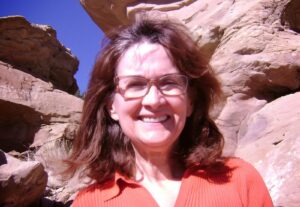 Ruth Hamilton, expressive and creativity counselor, explores the creative process and focuses on artists creating their art form and telling the story of how their how their creative process has evolved and become enhanced by their environment, their mentors, and their friends or family.
Ruth is Founder of Carolina Health & Humor Association (Carolina Ha Ha.) This was an educational service non-profit serving international clients 1987- 2014. As Executive Director, Ruth designed therapeutic humor programming for medical, corporate, and non-profit organizations. As a performer and educator, she presented to large audiences, including audiences in Russia and in Canada. As a writer, Ruth edited The Carolina Ha Ha Newsletter for twenty years and also published two books: Laugh Lines and The Humor Collection Resource Guide. Ruth secured funding through grant writing. Carolina Ha Ha employed many performers and artists for public and private events. Ruth trained public speakers and presenters, offering a speakers' bureau.

In 2005, Ruth trained to be an Expressive Arts Counselor, through Salve Regina University, Newport, RI. She remains in this capacity and offers workshops on creative arts for healing to New Mexico communities and non-profits. Most recently, Ruth offered healing arts workshops for the Grief Resource Center of Albuquerque, NM.

As an artist, Ruth works in jewelry, journaling, fiber, and color explorations in watercolor and colored pencil. She resides in Albuquerque and has a studio for her jewelry and fiber creations, and for expressive and creativity counseling.